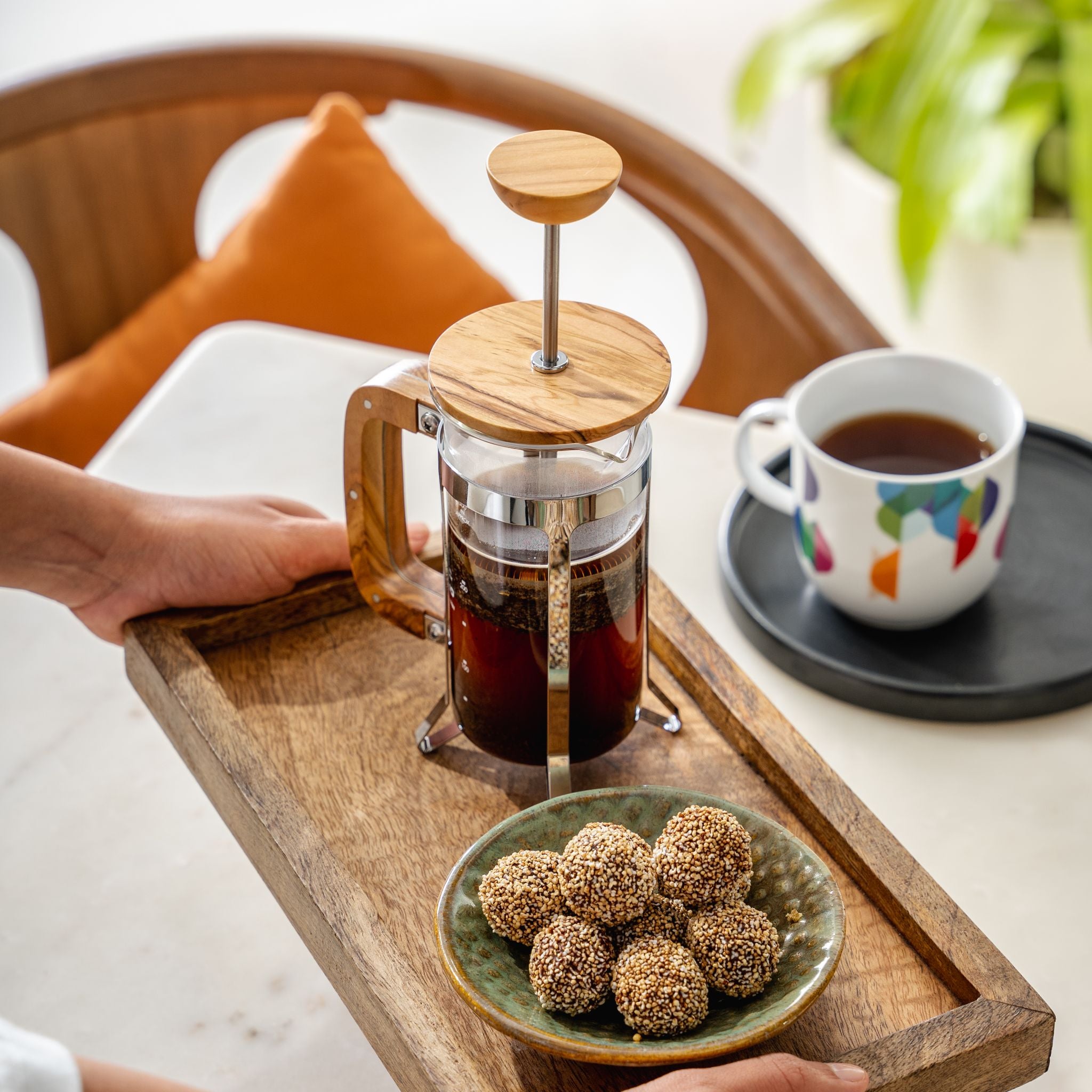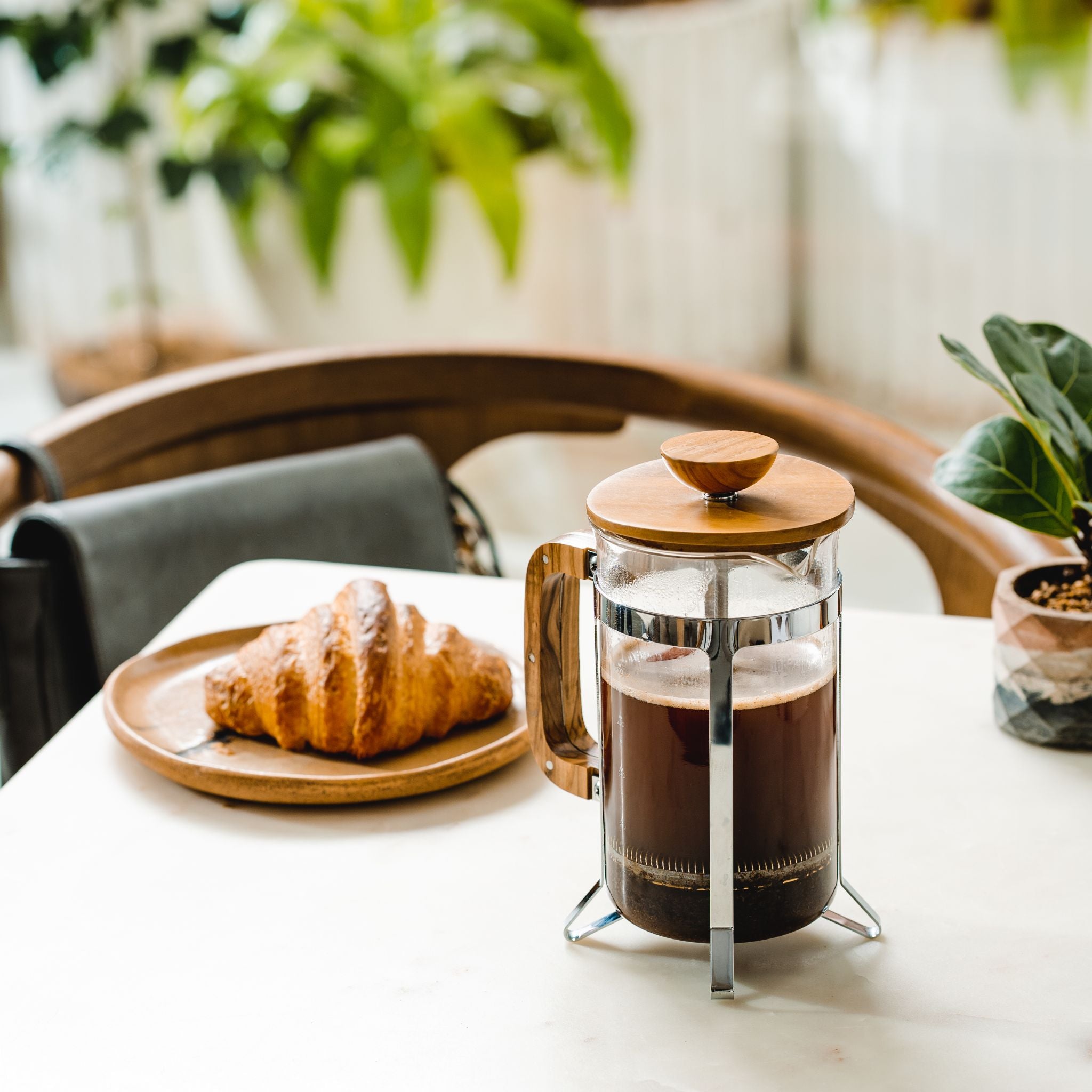 Hario French Press
This Olive wood coffee press range from Hario is a classic, exquisite way of brewing the perfect cup of coffee. The French Press method, one of the oldest and most convenient ways to brew coffee has been popular because there aren't any kind of paper filters required. The process is quick (less than 4 minutes) and once the grounds are immersed in hot water and plunged, you get a deep, full-flavoured cup that is unparalleled in taste.
This particular press is made from heat-resistant borosilicate glass with a stainless steel metal plunger and can hold ~300 ml to 600 ml (2 to 4 cups) of coffee. We recommend you to use a soft sponge and mild dish detergent for cleaning this piece of equipment.
Pickup available at 968 12th Main Road Doopanahalli Indiranagar
Usually ready in 24 hours
Hario French Press
2 cup (300 ml)
968 12th Main Road Doopanahalli Indiranagar
Pickup available, usually ready in 24 hours
968 12th Main Road Doopanahalli Indiranagar
ARAKU ORIGINALS PVT LTD
560008 Bengaluru KA
India
Regenerative agriculture
Fresh Roast
Fair trade
Certified Organic
Frequently Asked Questions
To use the Hario French press, add coarsely ground coffee to the empty carafe, pour hot water over the coffee, and let it steep for a few minutes. Press down the plunger slowly to separate the grounds from the brewed coffee, and then pour and enjoy!
It is generally recommended to let the coffee steep in the Hario French press for about 4 to 5 minutes. This allows enough time for the coffee to infuse with hot water and develop its flavors.
Cleaning the Hario French press is easy. After pressing down the plunger and pouring out the brewed coffee, separate the plunger assembly from the carafe. Discard the used coffee grounds and rinse both the plunger and carafe with warm water. It is recommended to disassemble and clean all the components thoroughly after each use.
The ideal water temperature for brewing with the Hario French press is around 195°F to 205°F (90°C to 96°C). This temperature range helps to extract the flavors from the coffee beans effectively.
Yes, you can adjust the strength of the coffee brewed in the Hario French press by controlling the coffee-to-water ratio and the steeping time. Using more coffee or increasing the steeping time will result in a stronger brew, while using less coffee or reducing the steeping time will produce a milder cup.