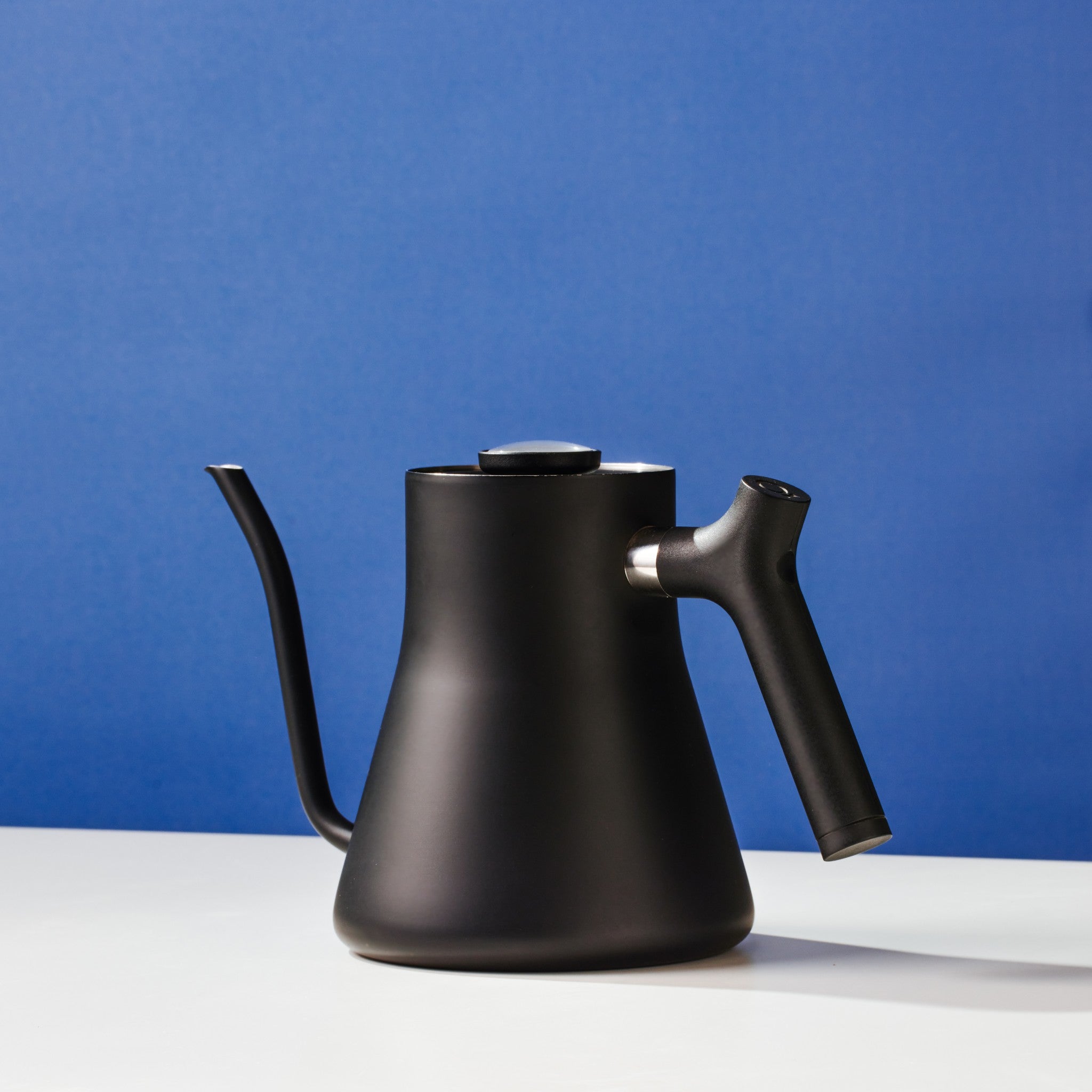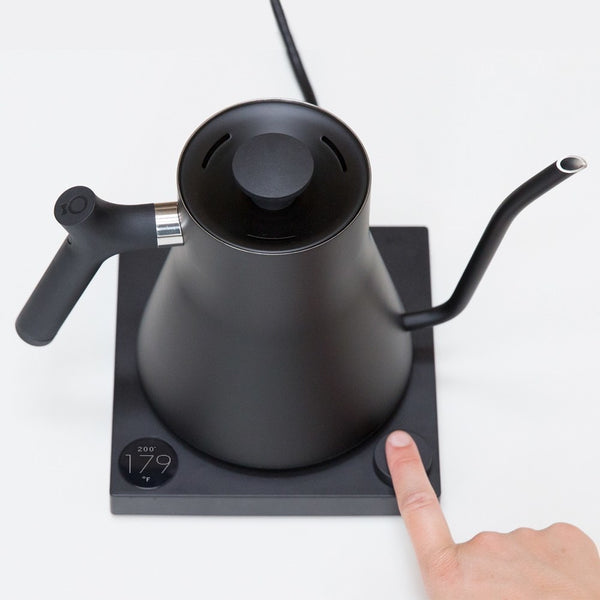 Fellow Stagg EKG Electric Kettle
The game-changing evolution to Fellow's signature pour-over kettle, built with premium materials and fully customizable brew settings. With a precision pour spout, to-the-degree temperature control, quick heat time, and a world of features for ultimate control, this is the pour-over kettle perfected.
Pickup available at 968 12th Main Road Doopanahalli Indiranagar
Usually ready in 24 hours
Fellow Stagg EKG Electric Kettle
968 12th Main Road Doopanahalli Indiranagar
Pickup available, usually ready in 24 hours
968 12th Main Road Doopanahalli Indiranagar
ARAKU ORIGINALS PVT LTD
560008 Bengaluru KA
India
Regenerative agriculture
Fresh Roast
Fair trade
Certified Organic
Frequently Asked Questions
Ensuring your electric kettle receives regular care is key to keeping it at its best. Here's a friendly guide for effective cleaning:

• Wait for the kettle to cool completely, then empty any remaining water.
• Gently wash the interior with soapy water, avoiding full submersion. Be sure to rinse thoroughly.
• Wipe down the exterior and base with a damp cloth, allowing it to air dry naturally.
• Avoid using abrasive soaps or scouring pads, as they may harm the finish.
• Remember, your kettle and its base aren't dishwasher-friendly, as they contain delicate electrical components.

Following these simple steps on a monthly basis will ensure your kettle stays in tip-top shape!
Please refrain from using your electric kettle on a stovetop! The kettle is specifically designed for use with its electric base ONLY. Placing the kettle directly on your stovetop or induction surface may cause damage, including the melting of functional components and paint.
If you happen to spot stains resembling water spots or rust at the bottom of your kettle, don't fret! It's likely a harmless buildup of minerals known as limescale. This common occurrence, mainly composed of calcium carbonate, often appears as light-colored stains, typically white or off-white.

Limescale is a natural byproduct of heating water and is inevitable in all kettles. The rate at which mineral deposits accumulate depends on the mineral concentration in your water source. Signs of scale buildup may include a sluggish temperature readout, over-boiling, inaccurate temperature settings, and reduced heating efficiency. If you observe any of these issues, limescale is probably the culprit.

The good news is you can easily address this by descaling your kettle, a process that involves using a gentle acid to remove deposits without harming the metal. You can opt for either vinegar or citric acid for descaling. Both are safe and effective, but citric acid, being a bit stronger, doesn't leave a lingering scent like vinegar might.

Descaling Instructions:

• If using vinegar, create a solution with equal parts vinegar and water. Boil the mixture, let it sit for at least half an hour, then empty and rinse the kettle thoroughly.
• If using citric acid, mix 500ml of water with 2 spoonfuls of citric acid. Follow the same boiling and sitting process as with vinegar, then empty and rinse thoroughly. Refer to the product instructions for more details.

Remember: Avoid scrubbing the bottom of your kettle with steel wool or an abrasive brush, as this can damage the inner surface and lead to more limescale or even rust. Instead, use a sponge or soft brush for gentle cleaning.
An electric pour-over kettle crafted for coffee aficionados, suitable for everyone from seasoned barista champions to brewing novices. Boasting a precision pour spout, meticulous temperature control, swift heating, and an array of features for absolute control, this kettle represents the epitome of pour-over perfection.