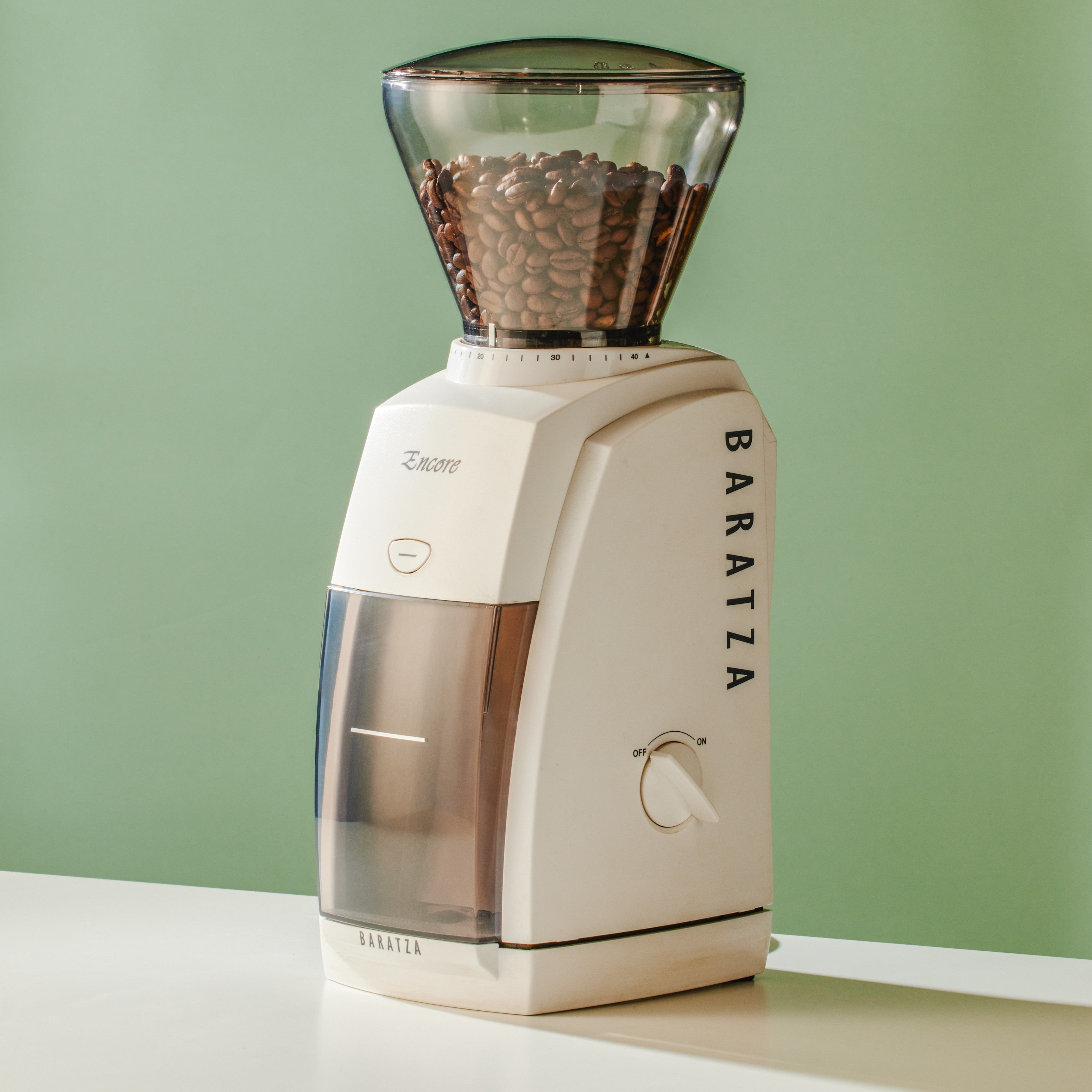 Baratza Encore Grinder
Experience the ultimate entry-level grinder that will transform your craft coffee journey and elevate the taste in your cup. The Baratza Encore is designed to deliver consistent grinds for a wide range of brew methods, from espresso to French Press and everything in between.
With its straightforward controls, the Baratza Encore simplifies your daily coffee routine. Simply load your favorite beans into the hopper, select your desired grind setting, switch on the Baratza Encore, and let its precision conical burrs work their magic, consistently producing high-quality ground coffee.
But the Baratza Encore offers more than just a great coffee-making experience. It empowers you to explore new coffee flavors with its 40 individual grind settings, allowing you to achieve the perfect grind size for any brewing method. The spacious hopper can hold up to 8 ounces of whole beans, while the transparent grounds bin features a fill line to indicate the ideal amount to grind.
Baratza Encore is compact enough to fit neatly under most kitchen cabinets without compromising on power or quality, bringing exceptional value to your daily coffee ritual.
Pickup currently unavailable at 968 12th Main Road Doopanahalli Indiranagar
968 12th Main Road Doopanahalli Indiranagar
Pickup currently unavailable
968 12th Main Road Doopanahalli Indiranagar
ARAKU ORIGINALS PVT LTD
560008 Bengaluru KA
India
Regenerative agriculture
Fresh Roast
Fair trade
Certified Organic
Frequently Asked Questions