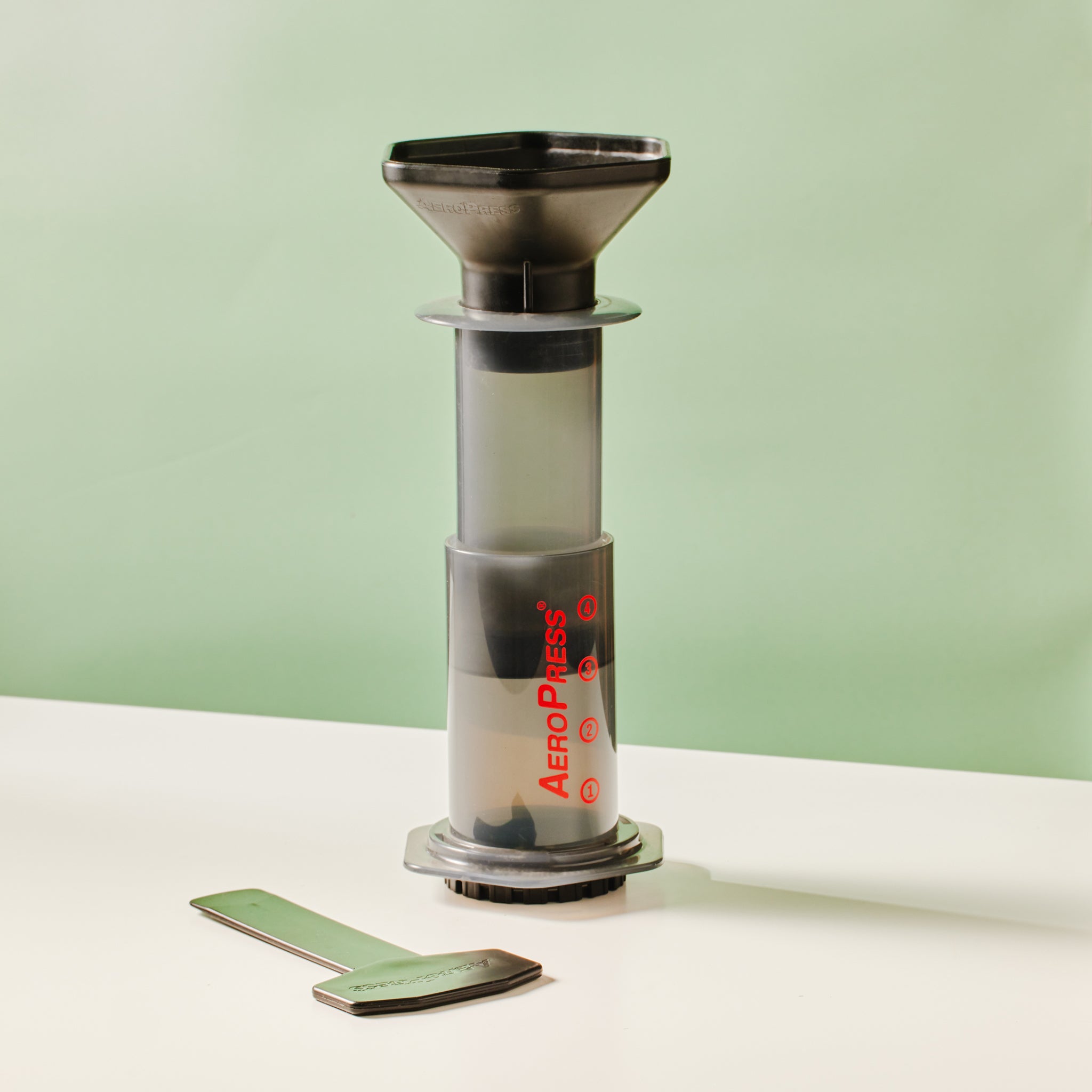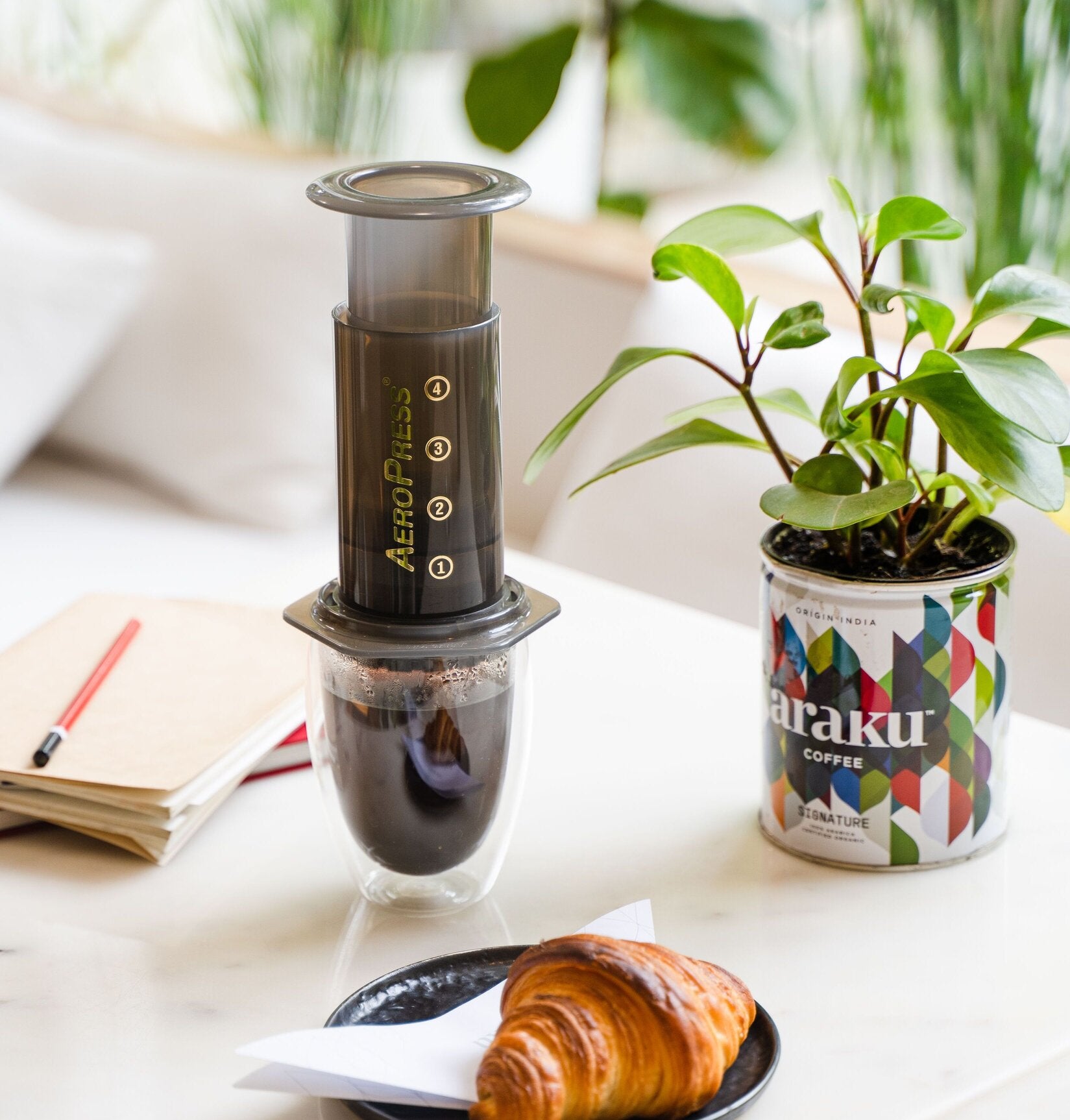 AeroPress Coffee Maker
The AeroPress is ideal for any coffee lover looking for a rich and smooth cup of coffee without acidity or bitterness. Brews one to three delicious cups of American or espresso style coffee in about a minute, and clean up takes only a few seconds. It's a great addition to any kitchen but since it is durable, lightweight, and compact, the AeroPress also makes the perfect companion when traveling, camping, or just going to work.
Pickup currently unavailable at 968 12th Main Road Doopanahalli Indiranagar
968 12th Main Road Doopanahalli Indiranagar
Pickup currently unavailable
968 12th Main Road Doopanahalli Indiranagar
ARAKU ORIGINALS PVT LTD
560008 Bengaluru KA
India
Regenerative agriculture
Fresh Roast
Fair trade
Certified Organic
Frequently Asked Questions
The AeroPress coffee maker is a portable and versatile brewing device used to make coffee. The AeroPress stands out for its quick brewing time, compact design, and ability to produce smooth and flavorful coffee with minimal bitterness.
Yes, you can use any ARAKU Coffee with the AeroPress in any grind size, be it finely ground espresso or coarser grinds for a variety of flavors.
While the AeroPress doesn't produce traditional espresso, it can create a concentrated coffee that resembles espresso and can be used as a base for espresso-based drinks.
The AeroPress is primarily designed for hot brewing, but you can experiment with cold brewing techniques using the AeroPress to create a concentrate for iced coffee.
Yes, the AeroPress is made of durable and BPA-free plastic, ensuring the safety of the brewed coffee.
The AeroPress works by combining coffee grounds and hot water, using air pressure to extract rich flavors in a short brewing time.
Yes, the AeroPress is easy to clean. It consists of few parts, which can be quickly rinsed or wiped down after use.
Yes, the AeroPress is highly portable due to its compact size and lightweight construction, making it an excellent option for travel or camping.
Yes, you can adjust the strength of the coffee by modifying the coffee-to-water ratio, brewing time, or using different coffee grinds.
The AeroPress is designed for brewing single cups of coffee, but you can make larger quantities by adjusting the brewing process and repeating it as needed.